Kamili Consulting, LLC
Perfect Marketing Solutions
We help small businesses and nonprofits with personalized marketing solutions and we're ready to partner with you at any stage in the marketing process. Whether you're starting from scratch and need a Strategic Marketing Plan or are well established and simply desire a short term, focused program to address specific market challenges, we can responsively address your needs and help you achieve your business goals. Give us your toughest market challenges and we'll deliver perfectly elegant, actionable solutions.
Make Your Presence KnownSM
You're in business to satisfy a need. The trick is figuring out exactly who can benefit from your product or service and how to effectively reach, engage and influence this target audience. Marketing takes more than guess work. It requires diligent research to thoroughly understand your market, strategic planning to chart your promotional course and thoughtful program design to optimize your marketing opportunities.  As your partner, we'll create complete solutions that produce real, measurable results.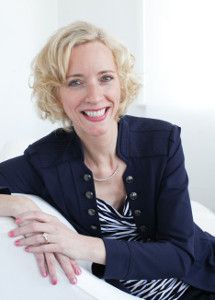 Michelle Champlin Bergner, Marketing & Business Strategist and Principal, has helped small businesses and nonprofits throughout the Twin Cities find their perfect marketing solutions. With over fifteen years of marketing experience, Michelle has worked as a performance-driven International Marketing Manager and Senior Strategic Analyst for Northwest Airlines and KLM Royal Dutch Airlines. She has also collaborated on marketing research projects with companies including Graco Inc. and Cargill Inc., the largest privately held corporation in the United States. Prior to her marketing career, she worked in Engineering research and design.
Michelle received her MBA in Marketing from the University of Minnesota's Carlson School of Management. She also holds a Bachelor of Science in Electrical Engineering (BSEE) and a Bachelor of Science in Mathematics (BS Math) from the College of Science and Engineering at the University of Minnesota.
To ensure that your project receives the precision, accuracy and expertise it deserves, we collaborate with a group of talented Marketing, Creative and Analytic professionals. Based on your project needs, we'll assemble the perfect, highly-adaptive team to generate powerful solutions and realize substantial results.